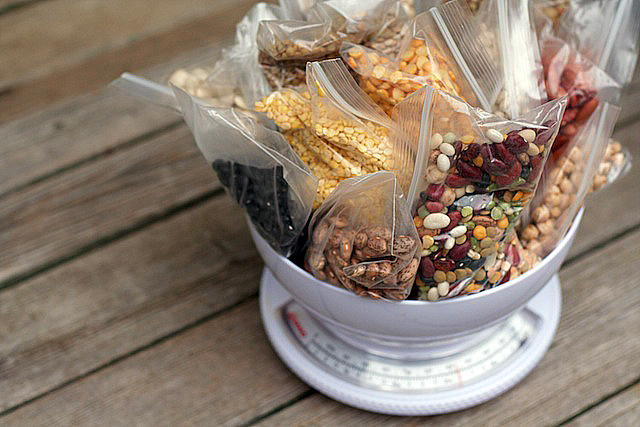 11 Mar

How to Cook Dried Beans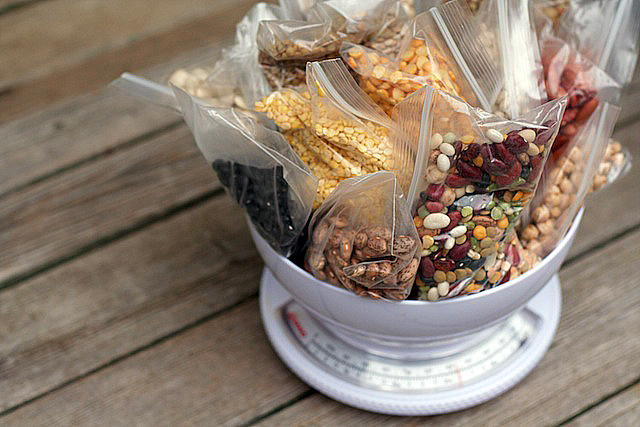 Last month, I looked at how to debone a chicken as a faster-than-you'd-think way to save money and reduce salt in your diet. This month, the money-saving, salt-smashing culinary technique deals with how to cook dried beans and legumes. And no, the kitchen reno hasn't made me lose all sense of proportion.
The biggest objection I hear about cooking your own beans is, "But it takes soooo long!"  Well, yes and no. Sure soaking and boiling takes time, but you don't have to stand there and keep watch. Your active time — picking out stones, pouring water, draining — is only a few minutes. The beans can soak while you sleep and cook while you do other things. Like laundry.
Hmmm. Not sure that scenario helped my case.
Anyway, if you look at the amount of labour involved, cooking your own beans — even chick peas — isn't all that time consuming. Just think of them as a stock item you always have on hand and not a single ingredient for a specific meal. I've been cooking and freezing big batches of beans for more than a year now and not only notice they taste better than their canned counterparts, the texture is far less mushy. This won't matter in a pureed bean soup, but a bean salad? Why it'll turn you into a food snob.
The videos below, courtesy of Rouxbe Online Cooking School, run for less than 7 minutes combined and provide all the information you need about soaking, cooking and testing beans.  The only trick I can add is to freeze them in 2-cup batches, since this is approximately the amount in a can of beans.
Is it worth the effort? I can buy a pound of dried organic black beans for the price of 1 tin — providing I can even find tinned organic black beans. And 1 pound of dried beans produces 2 to 2 1/2 tins. So by cooking your own, you're chopping your bean bill in half. And the sodium levels? Well, you control that. Not bad for a few minutes active prep time.
Got any favourite bean recipes you care to share? Post a link if you like. I've got a freezer full of chickpeas just ready to go.
Sorting, Rinsing & Soaking Dried Beans
Rouxbe Online Cooking School & Video Recipes
How to Cook Dried Beans
Rouxbe Online Cooking School & Video Recipes
Testing Beans for Doneness
Rouxbe Online Cooking School & Video Recipes
Like what you see? As part of the Rouxbe.com  affiliate program, I have the power to give you a free, full-access, no-videos-barred, one-week pass to their site. All you have to do is go to Rouxbe Online Cooking School and redeem the 7-day Gift Membership. You can enjoy all Rouxbe has to offer for a full 7 days, no strings attached.

And then? Your Gift Membership will silently morph into a Basic Membership, which means you can access the recipes but not the Cooking School videos. However, if you'd like to purchase a Premium Membership, it is very reasonably priced. A full-year is only $99.
---
Scarlet runner bean photo © llsimon53. Published under a Creative Commons License.