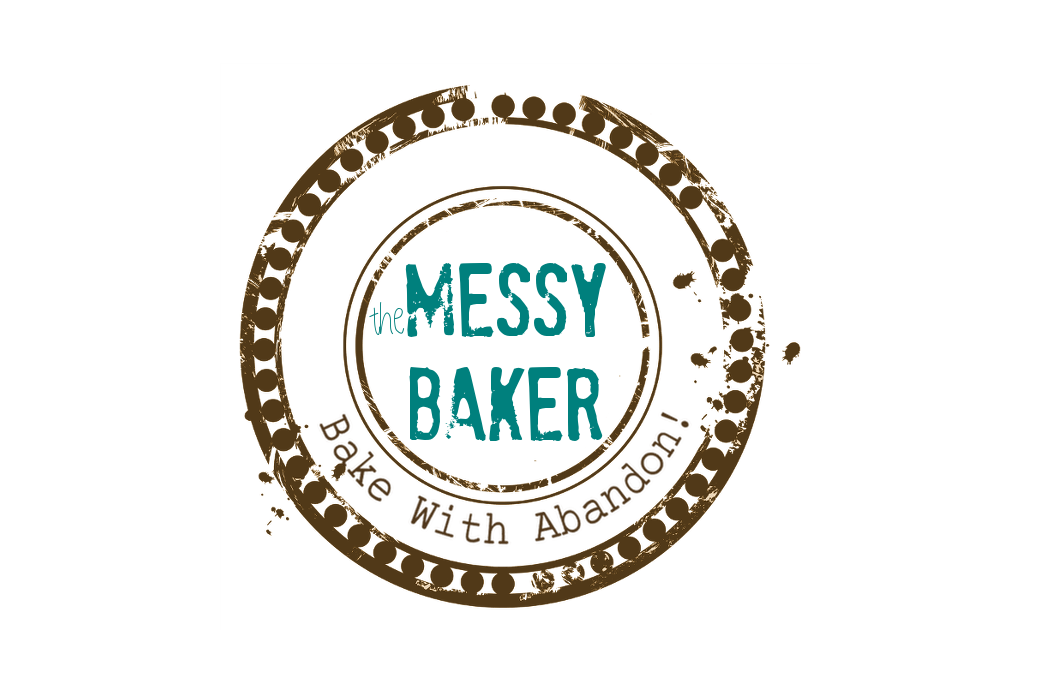 24 Feb

Dried Apple Breakfast Bars
Winter in Ontario. It either comes in cloudy grey lined with depressing slush or dazzling blue edged with blinding white snow.
But there's a new colour this season. Red.Very fitting for a Canadian-grown fruit.
These Red Prince apples are a new variety grown just a couple hours away from me — in ski country no less. Here the Jonathan meets the Golden Delicious. And this is truly a prince of an apple. You can bake with it, cook with it or just eat it as is. Me? I decided to try something I'd never done before. I dried mine.
Pretty, aren't they? The resulting dried apples are at once sweet and tart. A bit like a dried cranberry. Only without the added sugar. The brilliant red skin even makes them look a bit like cranberries. But the tiny blocks shown above are just plain old apples, slowly dried in the oven. They're so tasty I had to stop myself for gobbling them by the handful.
I considered making a trail mix but settled upon a breakfast bar because I'm so bad about eating a morning meal.
The recipe is inspired by a nut-free energy bar on the Red Prince Apple site. Not one to leave well enough alone, I toasted some of the ingredients, added chocolate chips to make up for the fact our sink is still leaking — but that's another story — and mixed in some brown rice syrup. The results are not-too-sweet and very tasty.
The instructions that came with my Red Princes said the dried apples should have the consistency of raisins, but a few at the edges crisped until crunchy and brown — and they were delicious. Are apple chips next?
Anyone else cook with dried apples or make apple chips? Winter is long here and I'd love to hear some new apple ideas.
Dried Apple Breakfast Bars

Makes 16 pieces

Ingredients

3 large Red Prince apples, skin on, cored and diced into 1/4-inch cubes
1 cup rolled oats
1/3 cup sesame seeds
1/3 cup flax seeds
3/4 cup pumpkin seeds
1/2 cup chopped almonds
3/4 cup puffed millet
1/2 cup dates, chopped
1/2 cup semi-sweet chocolate chips (or raisins if you don't want chocolate for breakfast)
1/2 cup almond butter (or any nut butter)
1 tsp vanilla
1/2 cup brown rice syrup

Preheat the oven to 275F.
Line a rimmed baking sheet with parchment and spread the apples evenly on the sheet. Bake for 90 minutes or until apples have the texture of raisins. (If you have a food dehydrator, follow the manufacturer's directions.) Remove from oven and let cool.
Increase oven temperature to 350F.
Combine oats, sesame seeds, flax, pumpkin seeds and almonds. Spread on a rimmed baking sheet and bake for 12 to 15 or until the almonds begin to smell fragrant. Let cool.
In a large bowl, combine toasted ingredients, puffed millet, dates, raisins (if using) and almond butter. Mix well. You might have to use your hands.
Whisk the brown rice syrup and vanilla together in a small pot. Bring to a boil and cook until thick.
Add to oat mixture and combine thoroughly. The mixture should form a ball when pressed together.
Stir in dried apples and chocolate chips (if using).
Line a 9 X 13 pan with foil and press the breakfast bar mixture in firmly.
Refrigerate an hour. Slice into bars.