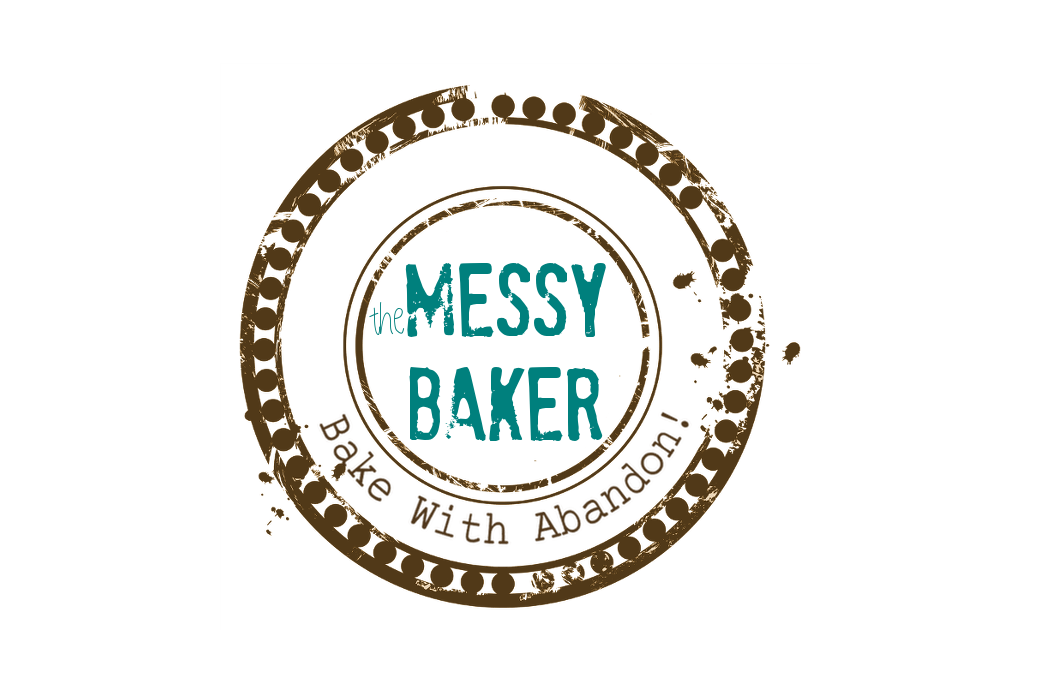 18 Dec

Microwave mistakes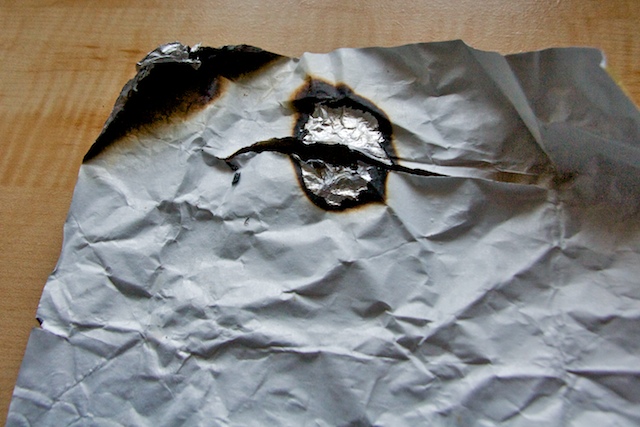 In the immortal words of my disaster-prone husband, "It's okay! The fire's out!"
Only it was my turn to bellow this comforting phrase as I doused the flaming object in running water.
Ever wonder what would happen should you soften butter in the microwave and use the foil wrapper instead of a plate? Well, wonder no longer. I've done the legwork for you. Within 8 seconds you'll hear "pop" and the thin layer of fat  coating the wrapper will melt, setting the foil ablaze. By the time you can retrieve the burning object, you'll have a 3-inch flame to contend with.
And the slab of butter that started the whole fiasco? Still hard.
I know better than to put metal in the microwave. I do. But for some reason, I didn't equate foil butter wrappers with metal. I assure you, they are. See above for proof.
When Andrew saw me fanning away smoke and rinsing the evidence in the sink, he didn't get mad or chastise me. He just smiled smugly and said, "This had better go on the blog."
Fine.
Here it is.
Unlike the other human in this house, some four-legged creature sensed my upset and came to help. And yes, that's cat hair attached to the lens thanks to a reassuring head bunt seconds before I snapped this shot.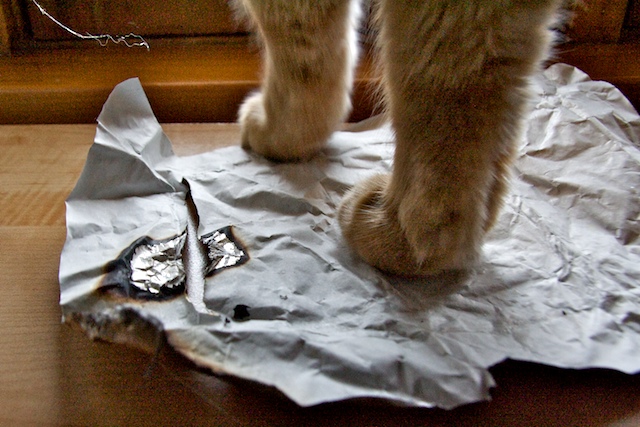 So, anyone care to share a microwave mishap? Misery loves company.