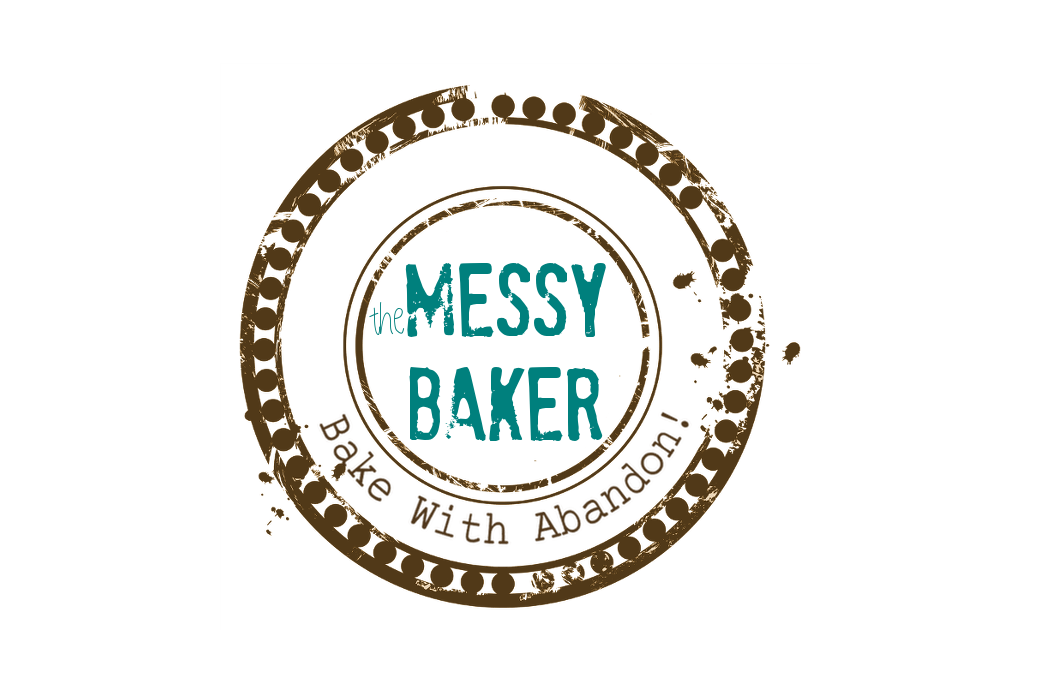 11 Nov

Quick Fresh Tomato and Herb Pasta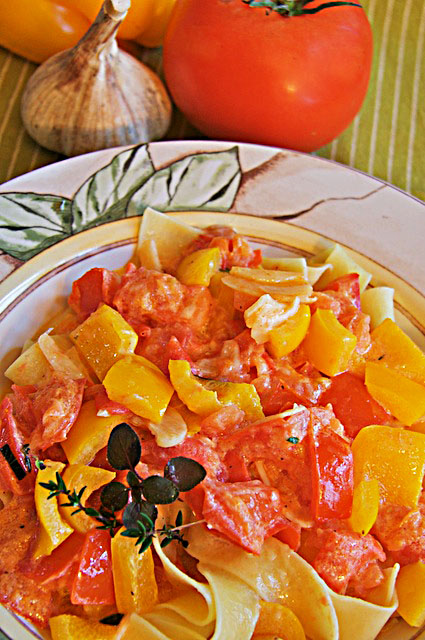 Bet you thought I was done with the fresh tomato recipes for a while.
So did I.
But I was given some environmentally conscious, on-the-vine hydroponic Ontario tomatoes (say that three times fast!) at the Royal Winter Fair and I just couldn't bear to toss them in a salad. With some stoic herbs still toughing it out in the garden, a package of organic pappardelle noodles in the cupboard and a bit of cream left over from the pumpkin pie ice cream, I decided to make a something reminiscent of late summer. No roasting; no long simmers. Just a quick stovetop treatment and a dollop of cream to smooth things out.
This fresh tomato and herb pasta was the result.
Chopping, dicing and slicing included, this sauce was ready in the time it took to boil a large pot of  water and cook the pasta. In fact, it was ready a few minutes ahead of time, but I chop quickly so that doesn't really count.
It smelled so good, and I was so impatient to get the photo session over with and eat, I didn't notice an annoying little string of cheese clinging to the oregano. Oh well, it proves this is "real" food. Right?
I did take a few seconds to garnish the dish with a couple of sprigs of thyme and a few fresh oregano leaves, but that's as tarted up as this dish gets.
Fresh ingredients is the key to this dish and the herbs are crucial. Dried thyme just doesn't have the same effect. I'm going to miss my herb patch when the frost arrives. But this evening? I enjoyed a fresh taste of early autumn.
What will you miss the most when the frost comes?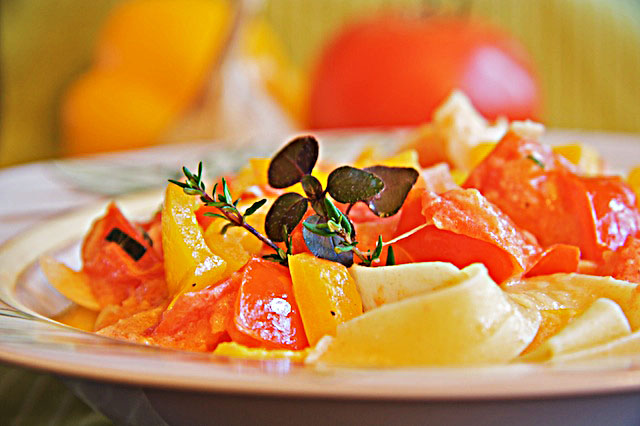 Quick Fresh Tomato and Herb Pasta
Author:
Charmian Christie
Prep / inactive time:
Cook / active time:
Total time:
Tired of regular pasta sauce? This quick sauce uses fresh tomatoes and herbs and is ready by the time the pasta is cooked.
Ingredients
flat pasta of choice (tagliatelle or pappardelle work nicely)
1 tablespoon olive oil
1 clove garlic, thinly sliced
3 medium ripe tomatoes, chopped
½ medium yellow pepper, chopped
handful finely chopped fresh herbs (thyme, basil, oregano and/or marjoram)
¼ cup heavy cream, enough to form a sauce
salt to taste
generous grinding fresh ground black pepper
freshly grated Parmigiano-Reggiano
Instructions
Put a generous amount of lightly salted water on the boil. When it boils, cook the pasta according to package directions.
Heat a large skillet over medium heat. Gently, gently sauté the garlic in the oil for a 1 to 2 minutes until it softens, being careful not to brown or burn the garlic since this will make it bitter.
Increase the heat to medium-high. Add the diced tomatoes and cook a couple of minutes. Add the yellow pepper and fresh herbs and continue cooking until the tomatoes just begin to fall apart.
Stir in the cream and bring the sauce to a boil. Reduce the heat to a simmer and season with salt and pepper to taste, keeping the sauce on a very gentle simmer until the pasta is ready.
When the pasta is al dente, drain it without rinsing (you want the sauce to stick to the starch), toss the pasta and sauce together, sprinkle with grated cheese. Wipe brow and pretend this was very hard.
Notes
Don't bother tryint to save calories by making this with half-and-half or table cream. With 35% butter fat, heavy cream (also called whipping cream) is the only cream that won't curdle when boiled.