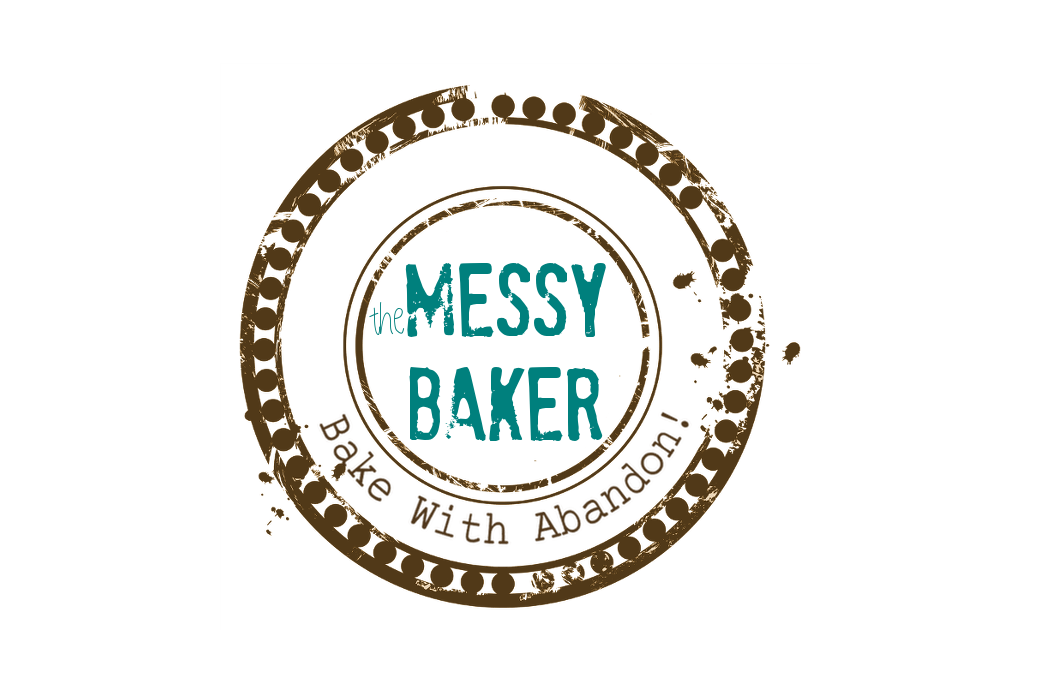 21 Oct

Saag Paneer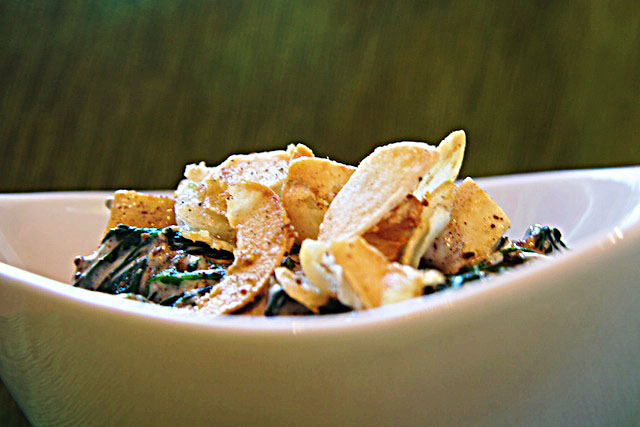 What are those things? Slivered almonds? Potato chips sprinkled a spinach dip? No. Crispy garlic slices atop a quick-cook version of saag paneer. See.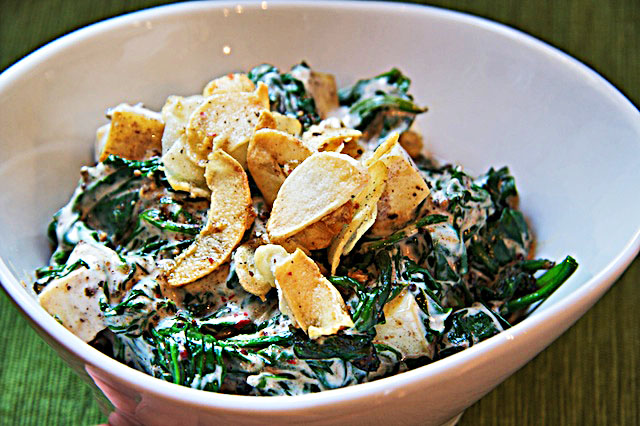 And it's so good I ate it two days in a row.
Spinach is one of those foods that doesn't photograph well when cooked. It can look slimy or gray. Or slimy and gray.
While I really enjoy a long-simmered sag paneer, also spelled saag panir, (a curry made with spinach and the Indian cheese, paneer) it's usually best eaten in dim lighting along with a vitamin pill to make up for all the goodness you've cooked away. But Lucy Waverman reinvents the dish in A Year in Lucy's Kitchen: Seasonal Recipes and Memorable Meals (Random House Canada, 2009).
Her version cooks up in less than 20 minutes (included slicing the garlic and chopping the ginger), maintains its brilliant colours and actually tastes like spinach (in a good way). My only gripe? There's no way this recipe serves 6 people. No way.
Before I get to the recipe, what's your stand on spinach? Raw only, not cooked? Any day, any way? Or  do I get to eat your share?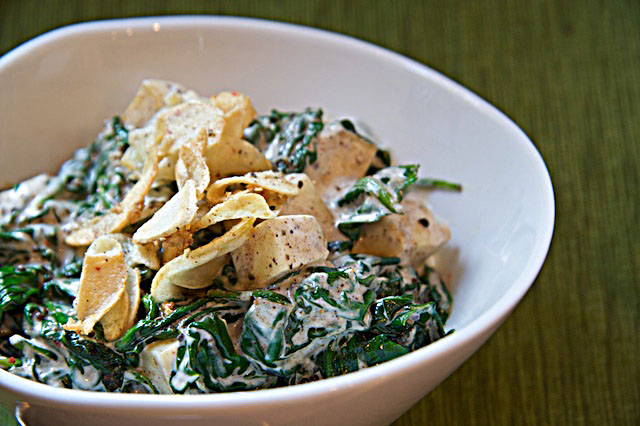 Saag Paneer
Excerpted with permission from Lucy Waverman's A Year in Lucy's Kitchen (Random House Canada, 2009)
Serves 6
Ingredients
1 tbsp vegetable oil
2 tbsp thinly sliced garlic
1 tsp finely chopped gingerroot
1 tsp ground cumin
1 tsp ground coriander
1 tsp black mustard seeds
5 cups baby spinach (My note: pack the spinach when you measure because it cooks down significantly)
1 cup diced paneer
1/4 cup plain yogurt
1 tbsp chopped fresh mint
salt and freshly ground pepper
Instructions
Heat oil in a large skillet over medium heat. Add garlic and ginger and saute for 4 minutes or until pale gold. Remove garlic and ginger from skillet and reserve.
Return skillet to heat and add cumin, coriander and mustard seeds. Saute for 1 minute, or until you can just smell the spices. Immediately add spinach and cook together until spinach wilts.
Add paneer and cook for 1 minute, or until paneer is warmed through. Remove from heat.
Stir in yogurt and mint and season with salt and pepper. Sprinkle with fried garlic and ginger.