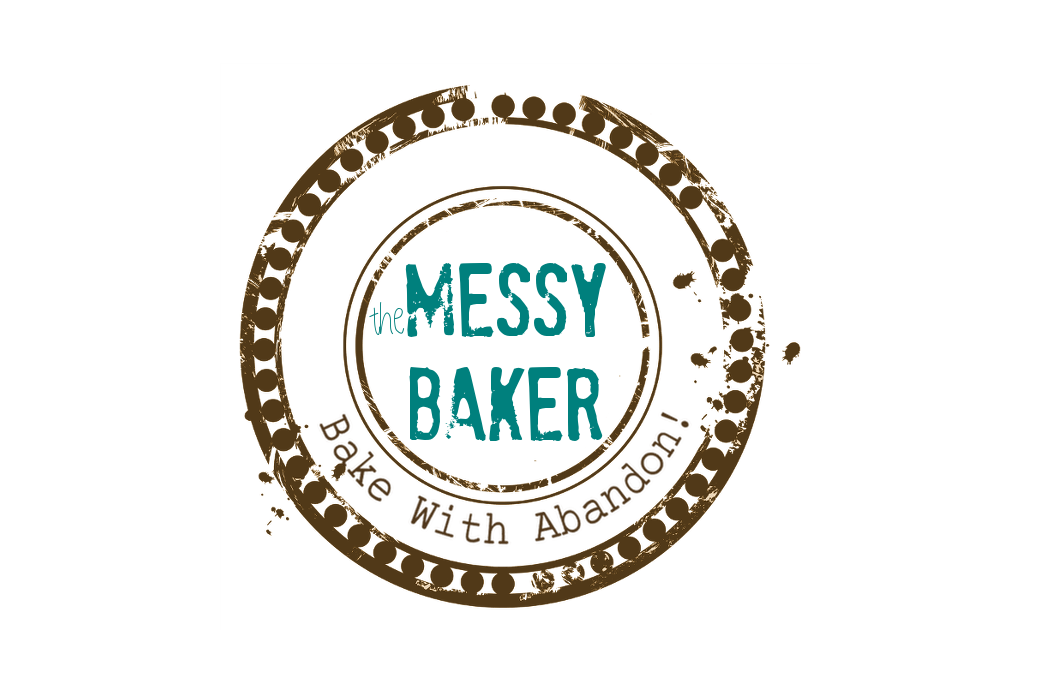 25 Aug

Peach Salsa
Birthdays are rather fluid events in my family. We like to celebrate en masse but conflicting schedules often mean we delay festivities until everyone's available. The April birthdays often pile up until they tumble headlong into Easter. September dates have been known to get inched back until they're squeezed into (Canadian) Thanksgiving. This year, I ended up sharing my Gemini birthday with my Leo mother. And it was worth the wait. Not only did I get a well-aged version of the Decadent Chocolate Chip Cookie Parfait, this gorgeous leaf-shaped platter was waiting for me.
Thanks Allison. I love it.
I put it away carefully for an occasion where I was serving something not-too-sloppy, yet colourful enough to complement the green base and brown rim. A steak topped with peach salsa fit the bill.
See…
This plate makes a 15-minute meal look like a chi-chi entrée you wait ages for in a high-end restaurant. And it's really just a piece of steak with peach salsa dumped on top. And a few leaves of spinach for effect.
While I'd love to talk about the plate, I know you're here for the salsa recipe. Yes, I'm on about peaches again, but feel free to substitute nectarines or mangoes if you can't get good peaches. I'm learning that not everyone's reveling in the peach orgy I am, so use what stone fruit is best in your area.
I made the peach salsa twice — once with frozen peaches and once with fresh. Both versions were delicious, so I know I can make this in January when summer is a distant memory. The only catch is that the peaches require draining, unless you want salsa soup.
A versatile make-ahead salsa, don't hesitate to make a double batch to keep some on hand. So far, I have:
Served it with tortilla chips as a dip (with a bit of sour cream on the side).
Tossed it on grilled chicken to jazz up the meal.
Substituted it for salad dressing on a bed of mixed greens.
Slapped it on a burger for a change of pace.
Adorned a grilled steak with it .
The best part? It's fat-free. But don't tell Andrew. He'll think it's good for him.
Do you make fruit salsa? If so, what do you do with yours?
Peach Salsa
Makes about 2 cups
Ingredients
3 to 4 ripe peaches, peeled, chopped and drained
1/2 red pepper, chopped
1 jalapeno pepper, minced
1 clove garlic, grated
1 tbsp fresh ginger, grated
1/3 to 1/2 cup cilantro, minced (you can use mint, parsley and/ or basil if you hate cilantro)
2 tbsp fresh lime juice
salt to taste
fresh ground black pepper
Instructions
Peel and chop the peaches. Put the fruit in a strainer set over a bowl to drain for 5 to 10 minutes. Keep the reserved juice for smoothies.
Meanwhile, prep the remaining ingredients. Chop the peppers. Mince the jalapeno. Grate the garlic and ginger using a microplane. Mince the cilantro or herbs of choice. Squeeze the lime.
Toss the peaches, peppers, garlic, ginger and lime juice together.
Season with salt and freshly ground black pepper to taste.
Cover and refrigerate for at least an hour. The salsa will keep for a few days.
Serve at room temperature to release the peaches' flavour.