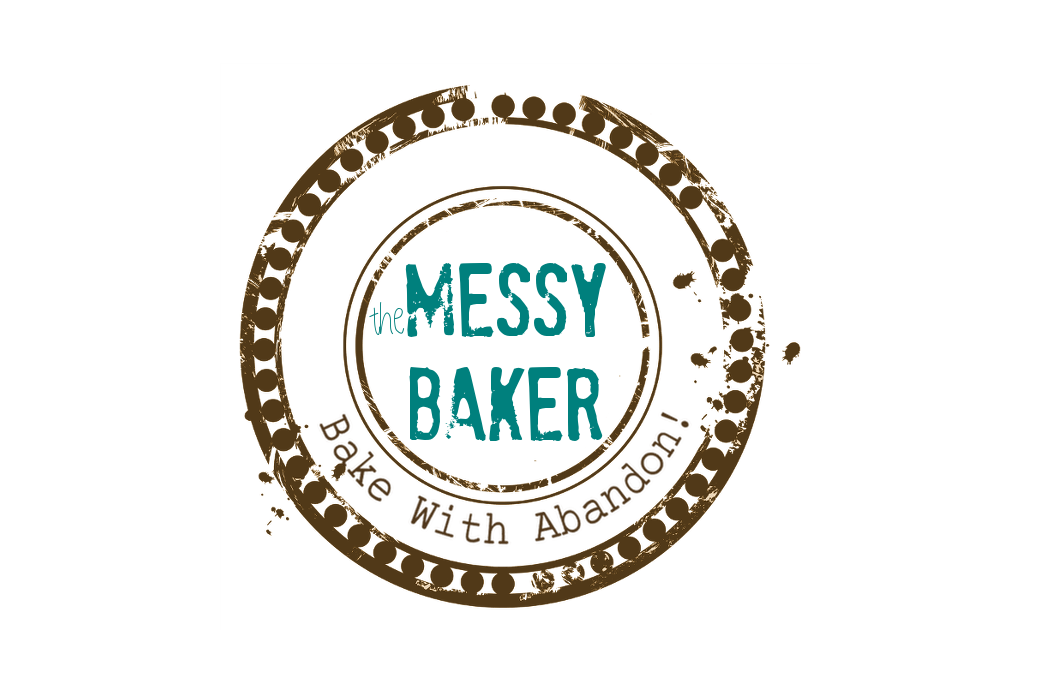 29 Jul

Eggplant and Chicken Puttanesca Stacks — Almost Meatless Virtual Potluck
It's a hamburger? It's a chicken burger? No, it's Eggplant Chicken Puttanesca Stacks!
This is my contribution to the Almost Meatless Virtual Pot Luck. Authors Joy Manning and Tara Mataraza Desmond have somehow managed to organize a group of 30 food bloggers for this affair. Each of us making a different dish from Manning and Desmond's new cookbook, Almost Meatless.
While I panicked just before last month's virtual potluck, I headed into this one comfortable, yet excited. After all, I knew some of the other guests, like my cyber-pal and fellow Gemini, Cheryl Sternman Rule of 5 Second Rule fame. Monica Bhide, author of Modern Spice and all round amazing food writer is taking part, as well as the fun and ever-popular Diva on a Diet (whose real name is Tara, but shhhhh. Don't tell anyone!)
I would have been nervous if I'd known I'd been assigned the dish they used for the front cover. And as luck would have it, I decided to get artsy and photographed the dish in almost exactly the same way as their stylist — right down to the long, white platter. Before you scream, "Copycat," I would like to point out they used two eggplant stacks while I used three.
About the recipe:
At first glance, the recipe looks intimidating. Lots of ingredients, several steps, a bit of balancing. But if you assemble all the items while the eggplant is draining, you can have stacks on the table in about an hour. Granted, this isn't the sort of dish to serve on a week night, but hey — this is a party! And the final results are definitely impressive.

One test of a good recipe is if it will stand up to minor alterations. I didn't pound the chicken as thinly as required since I purchased a gigantic chicken breast that refused to cooperate. And? The recipe worked just fine. I dislike anchovies, so substituted extra olives. And? The recipe worked just fine. And since I always seem to do things in threes, I misread the recipe, adding the lemon zest to the sauce not the cheese. And? The recipe worked just fine.
How fine? My sister and her covivant gobbled theirs even though I delivered their sample just as they were about to dive into some cheesecake. I ate two (oink, oink) as did my eggplant-phobic husband. As he said of this hated vegetable, "Bread and fried, anything tastes great." Believe me, coming from Andrew, this is high praise indeed.
As with real potlucks, I have no idea what dishes will find their way to this virtual feast. But if they're as good as this one, we're in for a real treat. If, like me, you're curious to see what the other bloggers brought, you can check out the spread at Tara Mataraza Desmond's Crumbs on My Keyboard.
So, do you have a fall back potluck recipe? Or do you use these opportunities to try something new?
Eggplant and Chicken Puttanesca Stacks
From Almost Meatless (Ten Speed Press 2009). Reprinted with permission from Ten Speed Press and the authors.
The Italian sauce puttanesca might have a name with naughty implications, but this dish is down-right good. eggplant is a staple ingredient in many cuisines of the world and has been called the poor man's meat. Its hearty texture and smooth mouthfeel lend body and oomph to casseroles, Parmesans (like chicken, veal, and eggplant), stir-fries, sandwiches, and myriad other preparations. In this recipe, crunchy breaded eggplant rounds alternate with thin scaloppine-style chicken medallions bathed in the zesty sauce. Served atop traditionally prepared creamy polenta, supper becomes seduction.
Serves 4 to 6
Eggplant

2 eggplants (about 1 pound each), cut into 1/2-inch slices

Kosher salt and freshly ground black pepper

1 cup all-purpose flour, or as needed

2 eggs, beaten

1 cup (2 ounces) panko bread crumbs

3 tablespoons vegetable oil
Chicken
2 boneless, skinless chicken breasts (4 to 6 ounces each)

Kosher salt and freshly ground black pepper

all-purpose flour (use the flour that remains after breading the eggplant)

1 tablespoon olive oil
Sauce and Filling

1/2 cup white wine

2 cloves garlic, minced (about 1 tablespoon)

3 anchovy fillets packed in oil, chopped, or 1/2 teaspoon anchovy paste

1/4 teaspoon dried chile flakes

1/2 cup chicken stock

1/4 cup pitted Kalamata olives (about 10 olives or 1.5 ounces), chopped

1 (28-ounce) can diced tomatoes, or 1 pound plum tomatoes, peeled, seeded, and roughly chopped

zest and juice of 1/2 lemon

3/4 cup loosely packed fresh parsley leaves, coarsely chopped, divided

Kosher salt and freshly ground black pepper

1 cup fresh ricotta cheese, at room temperature
Preheat the oven to 425°F. Line a rimmed baking sheet with aluminum foil.
To prepare the eggplant, toss with 2 teaspoons salt and let sit in a colander placed over a bowl for about 20 minutes. Pat each piece dry, sprinkle with 1/2 teaspoon pepper, and proceed with breading.
Put the flour, eggs, and panko in separate shallow bowls or pie plates. First, dip an eggplant slice in the flour, shaking off the excess. next, coat the floured slice with egg, letting the extra run off. Finally, dredge the eggplant slice in the panko. Repeat with the remaining eggplant. Heat the vegetable oil in a large sauté pan over medium-high heat. Working in batches to avoid overcrowding the pan, fry the eggplant slices for about 2 minutes on each side, or until golden brown. Transfer the eggplant to the prepared baking sheet and bake in the oven for 15 minutes. Flip the slices over and continue baking for an additional 10 minutes.
Prepare the chicken while the eggplant is in the oven. Pound each breast to 1/4-inch thickness with the smooth side of a meat mallet. (If the tender is still attached to the breast, remove it and pound it separately.) Cut each breast into thirds and season the pieces with salt and pepper. Coat each piece in flour and shake off any excess. Wipe the sauté pan clean of remaining breadcrumbs and heat the olive oil in it over medium-high heat. Working in batches, sauté the chicken pieces for about 1 minute on each side, or until lightly browned. Remove the chicken from the pan and cover to keep warm.
To prepare the sauce, pour the wine into the pan to deglaze, scraping the bits from the bottom. Add the garlic, anchovies, and chile flakes and sauté for 30 seconds. Stir in the stock, olives, tomatoes, lemon juice, and 1/2 cup of the parsley, and add the chicken back into the pan. Reduce the heat to low and let simmer while the eggplant finishes baking. Taste for seasoning and adjust as needed.
To prepare the filling, mix the cheese, the remaining 1/4 cup parsley, the lemon zest, 1 teaspoon salt, and 1/4 teaspoon pepper together in a small bowl. When the eggplant is done, create stacks. Start with one slice of eggplant, top with a dollop of cheese, and then one piece of chicken. Top each stack with a piece of eggplant. If desired, spoon some remaining sauce and cheese on top of each stack and serve.