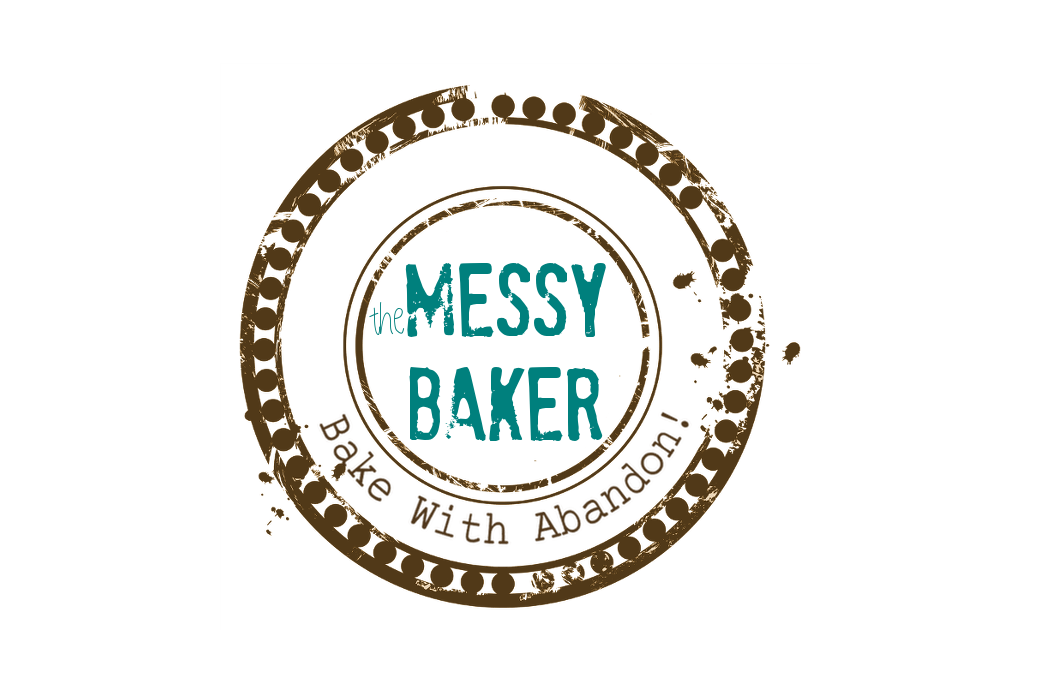 22 Jun

Roasted Cauliflower with Fennel – A Virtual Potluck with Monica Bhide
Okay, I'm trying really hard to keep it real. See the aqua cast iron pan? It's older than I am and has permanent baked on stains. Remember that. It's important.
Why? Because this is my contribution to Monica Bhide's Virtual Potluck Party and I'm trying really hard not to let my head get too big. I think this is the first of its kind and I know the guest list is impressive.
As a fun way to promote Modern Spice, Monica invited a couple dozen food bloggers to a virtual potluck. We're all making dishes from her book, posting on our respective blogs, and then "gathering" at Monica's to share the results.
After I accepted the invitation Monica told me dessert was being covered by Dorie Greenspan — yes, THAT Dorie Greenspan, the five-time James Beard winner who is the Julia Child of baking. I began to breathe quickly.
And later, when Monica oh-so-casually mentioned that Julie Powell is also taking part — the blogger who landed the Julie & Julia book deal that became a best seller and then got made into a movie starring Meryl Streep — well, I practically hyperventilated.
What would I wear? How would I shoot the dish? What if I screwed up? I ran around the kitchen flapping my arms and trying to dispel the bad mojo of my previous podcast. I was just about to hurl myself into what my mother calls a full-bore-lateral-panic when I saw my aqua blue cast iron skillet sitting on my crappy grease-splattered stove. Both humble items have cooked hundreds of meals. They're seasoned veterans. Those stains are battle scars, culinary badges of honour, if you will.
So, I put the Roasted Cauliflower and Fennel in my hand-me-down aqua blue cast iron pan and popped the dish into my bottom-of-the-line gas stove. The dish came out perfectly. And the aqua enamel provided a subtle contrast to the golden brown of the roasted cauliflower. I then went outside, took some shots, and proceeded to eat the entire dish all by myself.
No wonder Monica says of all the recipes in the book, this is the favourite of her and the kids.
When you're done here, stop by Monica's to see what the final meal looks like and sneak a peek at her guest list. I'm not sure if everyone has arrived yet, but I'm going to be one of those annoying guests who shows up early while you're still half dressed and haven't had time to set the table. Just keepin' it real.
Roasted Cauliflower with Fennel
Printable Recipe
Recipes courtesy of Monica Bhide, from her book Modern Spice (Simon & Schuster, 2009)
I owe eGullet.org a lot—it taught me how to cook well and how to take chances with ingredients and cooking methods. This dish is a perfect example. I had made cauliflower every which way—I blanched it, sautéed it, boiled it, mashed it, deep fried it, and have even eaten it raw. But until eGullet, I never knew I could roast it! This recipe really brings out the richness of the cauliflower and is matched perfectly with the robustness of the spices. I use my fennel rub along with a few other spices. If you have sea salt, it works really well with this recipe. The cauliflower tends to shrink when roasted so one head of cauliflower is about right for 2 servings.
Serves 2
Prep/Cook time: 40 minutes
1 medium head cauliflower (about 1 1⁄4 to 1 1⁄2 pounds)
1⁄4 cup vegetable oil
1 1⁄2 tablespoons Fennel-Chile Dry Rub (see below)
1⁄2 tablespoon coriander seeds, crushed
1⁄4 teaspoon table salt to start
1. Preheat the oven to 400°F. Cut the cauliflower into 1-inch florets and place in a large bowl. Drizzle with the oil and toss with your hands to coat each floret.
2. In a small bowl combine the dry rub, coriander, and salt. Add the spice mixture to the cauliflower. Once again, no tool is better than your hands. Get in there and make sure all the florets are well coated.
3. Place the cauliflower on a baking sheet and spread out evenly in a single layer. Don't worry if it is a little crowded. If you really cannot fit it on one sheet, use two.
4. Bake for about 15 minutes. Stir and bake for another 15 minutes or until the cauliflower is well browned and cooked through. Serve hot.
Fennel-Chile Dry Rub
This is a wonderful rub for meats and fish. While I prefer it as a dry rub, you can add lemon juice or a neutral oil like grapeseed to make it wet if you like. Use the rub on your choice of meat, allow it to marinate for a few minutes, and then grill, roast, or sauté. As with any spice, if you are going to store this for a long time, please ensure it is still flavorful before using. Use your nose—if you can smell the spices, it is still good to go; if not, toss it and make a fresh batch. This rub lasts up to two months in a sealed container.
Makes about 1/4 cup
Prep/Cook time: 5 minutes
1⁄4 cup fennel seeds
4 whole dried red chiles
1⁄2 teaspoon ground peppercorns (use a medley of different colored peppercorns)
1. Heat a small dry skillet over medium heat. Add the fennel seeds. Toss until the seeds are fragrant. This takes just about 1 minute, so watch them carefully and keep tossing the seeds in the pan or they will burn.
2. Add the chiles and toss for another 5 seconds.
3. Remove from heat and allow to cool.
4. Grind to a coarse powder in a spice grinder. Add the peppercorns and mix well.
5. Store, covered, until needed.