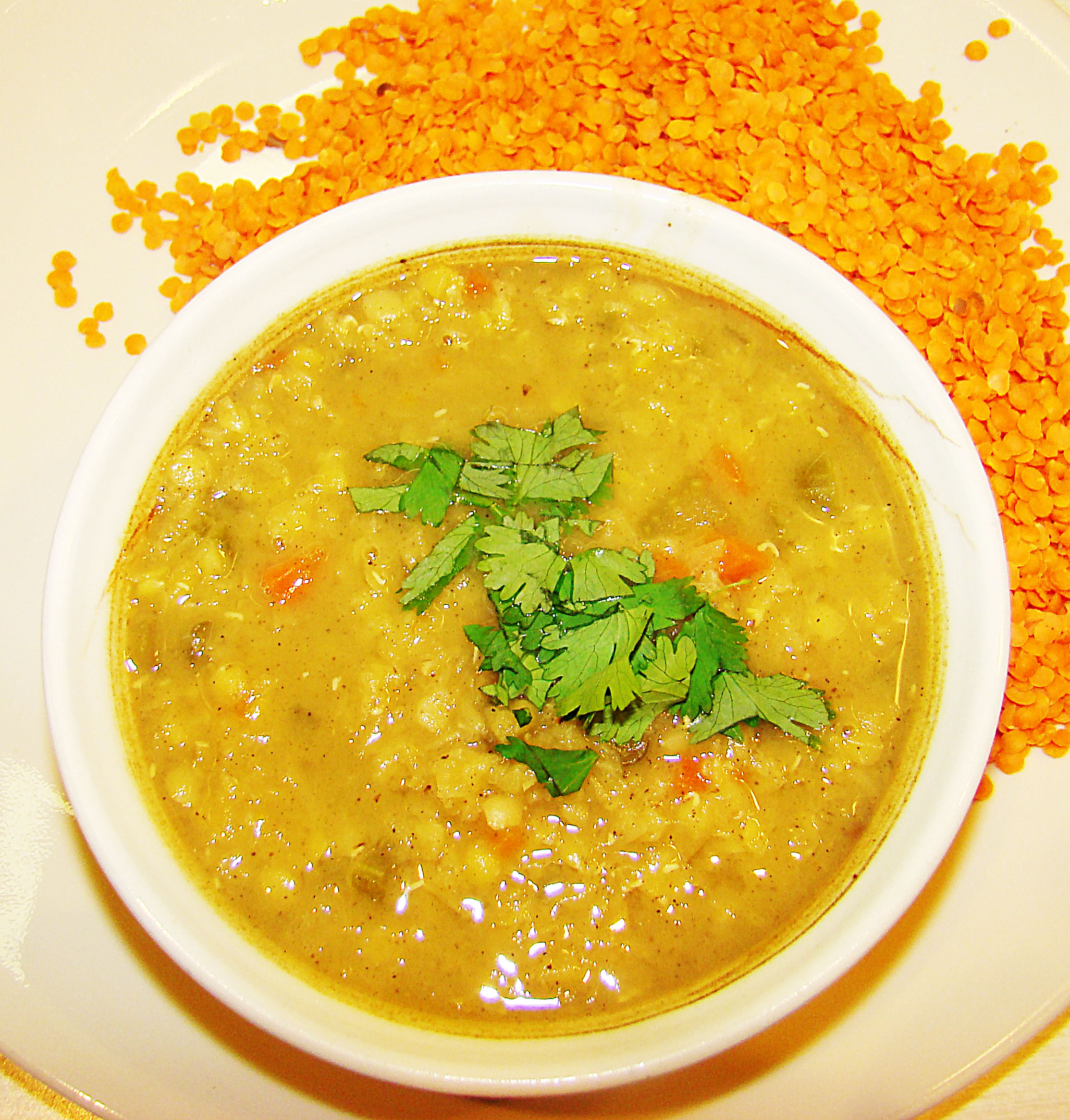 Mike Meyers once suggested all Scottish cuisine was based on a dare. I can see his point when faced with haggis, congealed oatmeal porridge or rock hard oat cakes. But I'd walk a highland mile for good shortbread, a smooth single malt or piping hot scones.
Soup is another dish the Scots do well. Years ago, when my mother and I were in Scotland, we had lunch at a small restaurant in the middle of nowhere. Most rural establishments at that time had limited menus with toasted sandwiches as the standout special. There's only so much white bread and cheese you can consume, and at this point in the trek we were ready to eat the table cloth just to experience a different texture. This place offered lentil soup and we devoured it. I guess we were a bit vocal in our enthusiasm since the proprietor gave us the recipe. And now I'm passing it onto you.
As promised to Jim Estill, who kindly provided his favourite food combination, here's the recipe for that lentil soup. I'm assuming from his comment that Jim already has several such recipes, but this one is the simplest, most comforting I've ever had. Granted, it reminds me of the highlands every time I have it, but its simplicity still has merit 20 years later. No garlic, no onions, no hot spices. Kid-friendly, low-fat, high-fiber and delightfully uncomplicated, this soup needs no hyphenation, just a salad and slice of bread.
Simple Scottish Red Lentil Soup
Printable recipe
Ingredients
2 tbsp butter (use butter, not oil. You want the flavour)
2 large onions, minced
2 carrots, peeled and finely diced
4 stalks celery, finely diced
2 cups red lentils, rinsed
2 tbsp dried cumin
8 cups water (or chicken or vegetable stock)
salt and pepper to taste
fresh cilantro (optional)
Instructions
In a Dutch over, melt butter over low heat.
Add vegetables, tossing to coat in the butter. Don't fry.
Add lentils and cumin. Stir to coat.
Add water.
Cover and simmer for 2 hours.
Season to taste. No need to puree as the lentils will fall apart on their own.
Sprinkle with fresh cilantro, if desired.
Note: Stock will add more flavour, but the original recipe said to use water and it's still tasty.

Google+