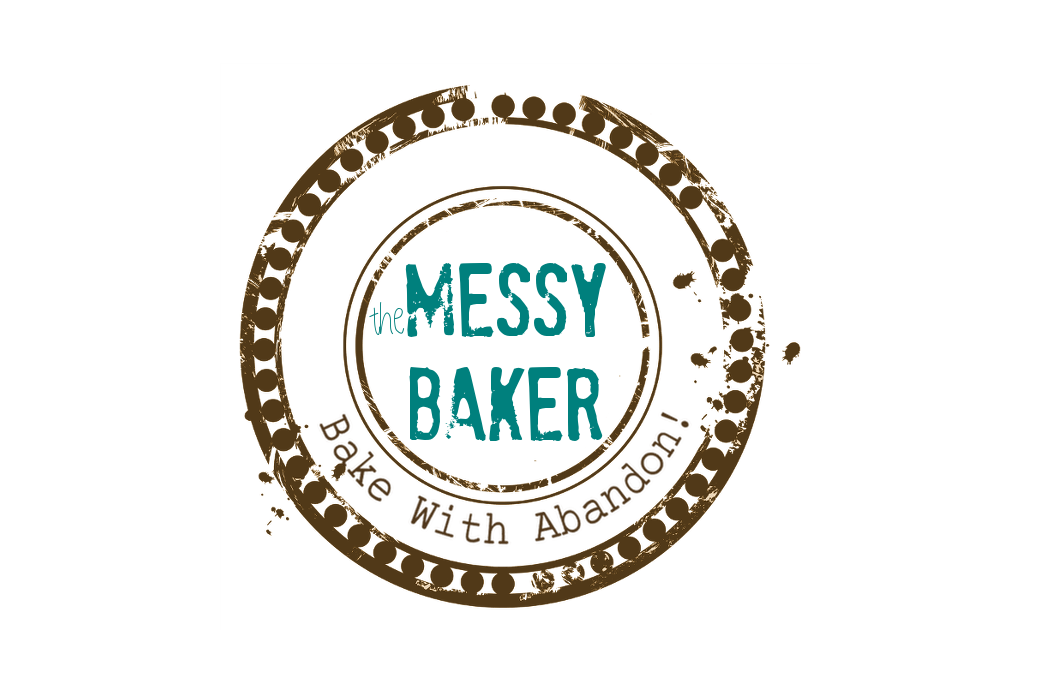 20 Sep

Double Trouble Ginger Cookies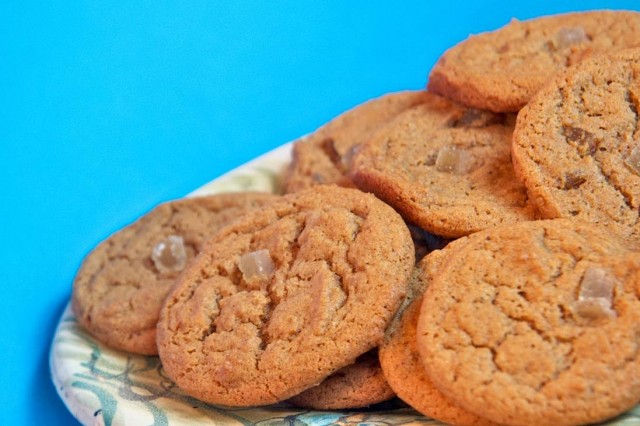 The tree outside my bedroom window is turning a golden red as we move past the halfway point of September. This glorious hue is often called "ginger" and reminds me of golden retrievers and freckle-faced red heads. Not actually the colour of ginger root, it carries the same warmth and could explain why I woke up thinking about cookies. Ginger cookies. Chewy, home baked ginger cookies. By the panload.
These are a variation of a classic soft ginger cookie with a beautifully crinkly top and a texture no store bought brand can replicate. Be warned — It's from the bet-you-can't-eat-just-one school and your waist line will be in peril. I've been keeping track and the fewest ever consumed at one sitting was four.

Double Trouble Ginger Cookies
Author:
Charmian Christie
Prep / inactive time:
Cook / active time:
Total time:
Serves:
about 3 dozen cookies
These chewy ginger cookies are totally irresistable. Loaded with extra bits of crystalized ginger, they're perfect with a mug of hot cider.
Ingredients
¾ cup butter
1 cup sugar
1 egg
¼ cup dark molasses
2 cups all purpose flour
2 teaspoon baking soda
¼ teaspoon salt
2 teaspoon ground ginger
1 teaspoon ground cinnamon
1 tsp cloves
½ cup crystallized ginger, minced
grated rind of 1 orange (optional)
Instructions
Preheat the oven to 350°F. Line two baking sheets with parchment.
In a large bowl, beat the butter and sugar together until well blended. Beat in eggs and molasses.
In a large bowl, whisk the flour, baking soda, salt, ginger, cinnamon and cloves together until well blended. Add the ginger and orange rind, if using, and whisk to distribute evenly.
Stir the flour mixture into the butter mixture.
Use a 1-tablespoon cookie scoop or roll the balls about 1-inch in diameter. Place 2 inches apart on a cookie sheet (they spread). If you want to get fancy, dip one side of rolled cookie in sugar and place a chunk of crystallized ginger on top.
Bake 8 to 10 minutes. DO NOT OVER BAKE. Cookies should be slightly undercooked in the centre as they'll continue to bake once removed from the oven. Allow to cool for about 3 minutes or until the cookies are firm enough to remove without collapsing.